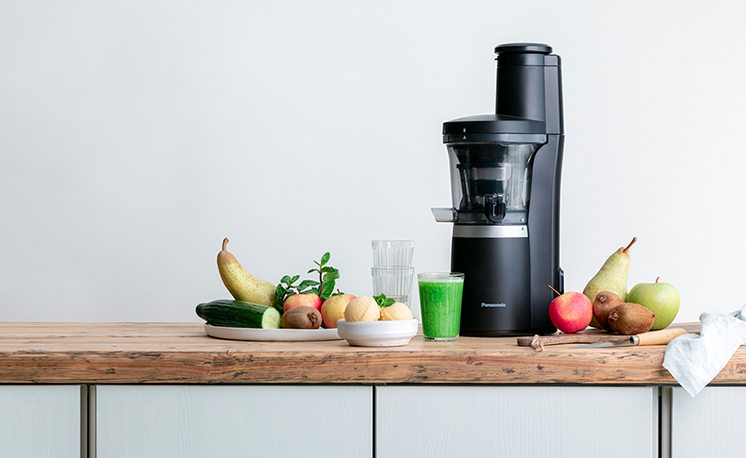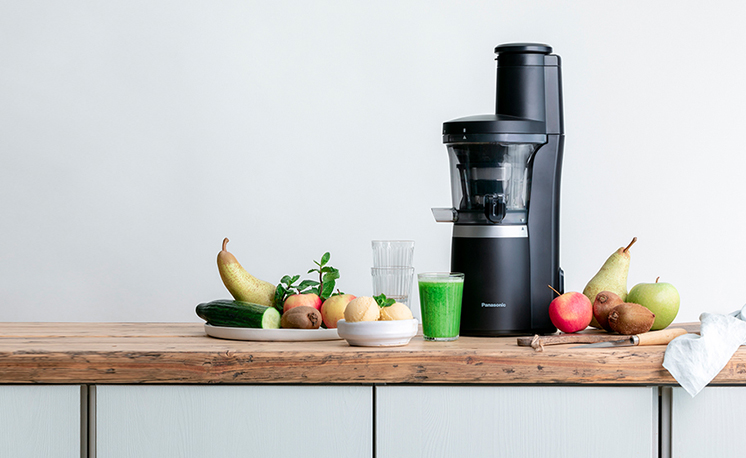 MJ-L700
Enjoy your favourite juice faster. The MJ-L700 Slow Juicer accepts whole fruits – eliminating the need for time-consuming chopping. It squeezes slowly, gently extracting all of the nutrients and delicious taste from the ingredients. Imagine healthy cold pressed juice or frozen desserts at home every day. Then experience it with the MJ-L700.
Whole fruit juicing
Save time, without having to chop fruit first. The opening is a wide 75mm, so you can simply throw in whole apples, pears, kiwis, etc.. Fruit and vegetables inserted whole provide more flavour and keep their nutrients during extraction thanks to slow squeezing.
Powerful crushing & squeezing
The screw's upper part is elongated for more efficient crushing. Ingredients are instantly crushed and then forced downward for effective squeezing. The result is powerful crushing and squeezing of even large, hard ingredients such as carrots. The stainless steel screw bottom provides superior durability and better processing of hard ingredients.
Sleek and slim design
For carefree use, the juice bowl is made of BPA-free and shatter-resistant Tritan™,a beautiful, glass-like material. Together with the high-grade matte black finish, the MJ-L700 provides for a long-lasting attractive appearance.
To view or rotate the model drag the image with your mouse and to zoom in and out, scroll up and down.
To view or rotate the model drag the image with your finger. Zoom with your fingers by moving two fingers closer together or apart.
Close