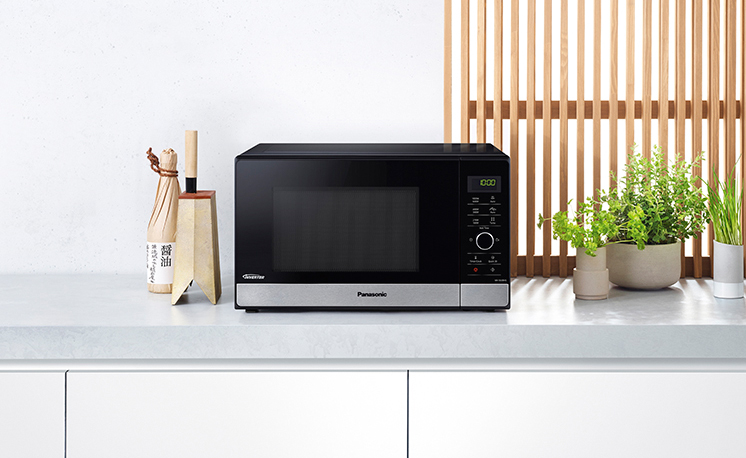 NN-SD28
View recipes with this product
1000W Microwave Oven with Inverter Technology. Touch and Dial Control Panel
Make Everyday Cooking Simple
The NN-SD28 microwave oven is designed to reheat and cook food to perfection. Flexible features such as Auto Programmes and Auto Defrost make your daily cooking fairly simple
Inverter technology: Simply a better idea
An overview of the benefits of Panasonic inverter technology:
1. Energy delivery is now controlled continuously. Meals can be thawed or cooked faster and more gently in this manner.
2. More effective energy conversion and lower standby consumption save on electricity costs.
3. You get a considerably larger cooking area with identical appliance dimensions thanks to the compact inverter technology.
3 stars for delicious and healthy meals
Panasonic microwaves with inverter technology handle the valuable ingredients of your food particularly carefully.
With power delivered more uniformly compared to conventional microwaves, meals can be thawed more consistently and about 30% faster. As a result, uncooked spots or frozen patches in the middle of the food are a thing of the past. The benefits of this inverter technology are shown most clearly while cooking: your dishes are not only prepared faster, but also more gently. In this way, flavor, important nutrients, and healthy vitamins are better retained. The result is delicious and nutrition-conscious cuisine.