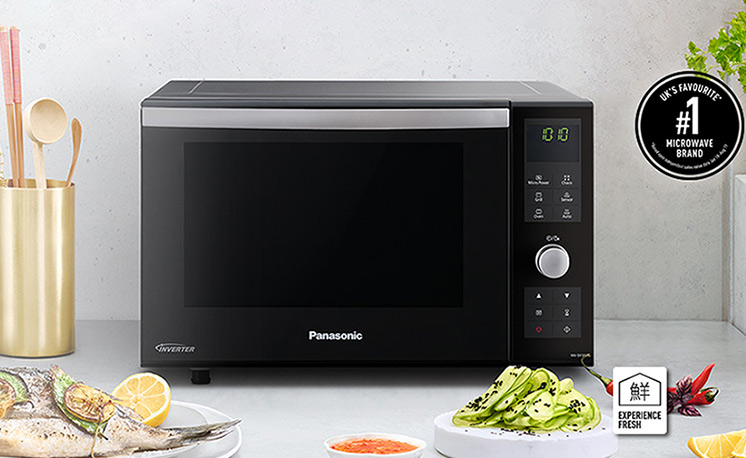 NN-DF386
View recipes with this productGet support
Flatbed Technology gives 30% more useable cooking space large enough to take family size casserole dish of 23 x 35cm perfect for cooking Sunday roast. Auto sensor program* allows food to be cooked – Taking the guesswork out of cooking.
The New Way of Cooking.
Discover the joy of fresh and healthy cooking with Panasonic Microwave Inverter Technology. Thanks to its precise power control, dishes are evenly cooked and are ready in no time.
More room for enjoyment
Same size on the outside. Considerably bigger on the inside. Thanks to the space-saving inverter technology, the cooking area can be expanded by about 20%. In other words: A conventional 17 litre cooking area becomes a 20 litre cooking area, and a 23 litre cooking area becomes a 27 litre one. The possible increase in the size of the flat bed allows you to use larger dishes. For example, with the 27 litre product, you can now use a plate with 340 mm diameter instead of one with a 315 mm diameter. In this way, you have more space for your delicious dishes.