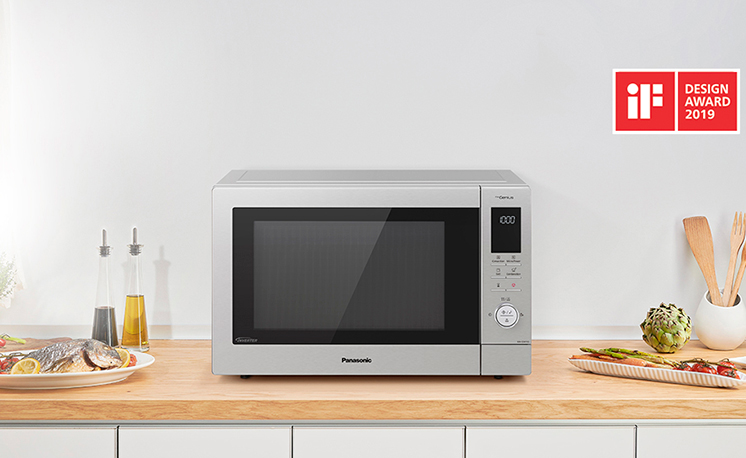 NN-CD87
Space-saving 34L Inverter Combi Microwave Oven with an award-winning sleek stainless steel design. The One-Push Reheating function and healthy Junior Menu options help with the easy preparation of healthy meals for the whole family.
Easy One-push Reheating
Just press one button and the time will be calculated automatically, taking away the guesswork. Get the optimal reheating results without over/undercooking.
Genius Sensor For Perfect Cooking And Reheating Results
The Genius Sensor ensures excellent results with every meal. An advanced sensor measures the steam levels inside the microwave and automatically sets the best time.
Family-size Cooking
The NN-CD87K has a big capacity of 34L with a very spacious 36cm glass turntable. This gives you more flexiblity to use large dishes and plates to even cook a whole chicken for your family.
To view or rotate the model drag the image with your mouse and to zoom in and out, scroll up and down.
To view or rotate the model drag the image with your finger. Zoom with your fingers by moving two fingers closer together or apart.
Close