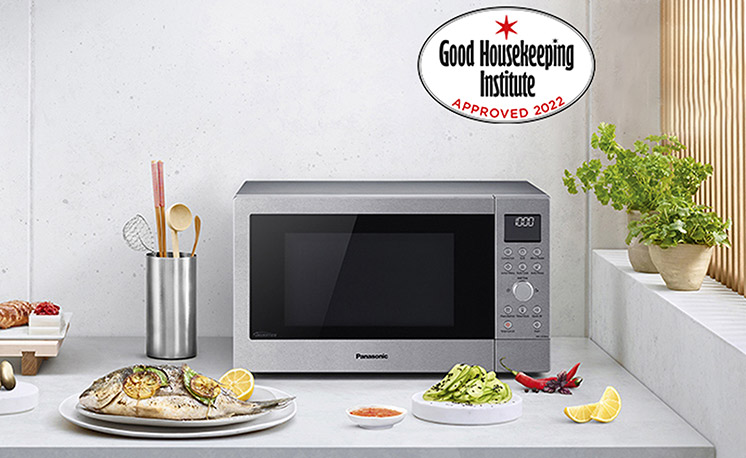 NN-CD58
View recipes with this productGet support
The perfect 27 litre stainless steel combination microwave oven with 1000W cooking power, a 1300W Quartz grill and a 100 – 220 °C convection oven. This slimline combi oven comes with Inverter technology and a 34 cm turntable making it ideal for family sized cooking.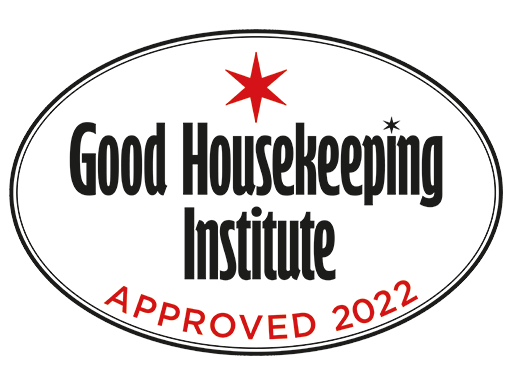 The New Way of Cooking
Enjoy fresh and healthy cooking with Panasonic Inverter Microwave technology. This technology provides a seamless stream of cooking power even at low settings. Thanks to its precise power control your food will be quickly and evenly prepared. Allowing you to confidently cook food to perfection using the humble microwave oven.
Slimline design provides 20% more worktop space
The intelligent internal design reduces the overall footprint of this combination microwave by approx. 20% compared to conventional combination ovens, leaving you with more space available on your kitchen worktop.
A Spacious Microwave Designed For Family-Size Cooking
The NN-CD58JSBPQ has a tremendous capacity of 27L with a large 34cm round glass turntable inside. The extra capacity provided by this microwave gives you and your family more flexibility to create greater, more elaborate dishes and plates making dinner time and family cooking that much more enjoyable.