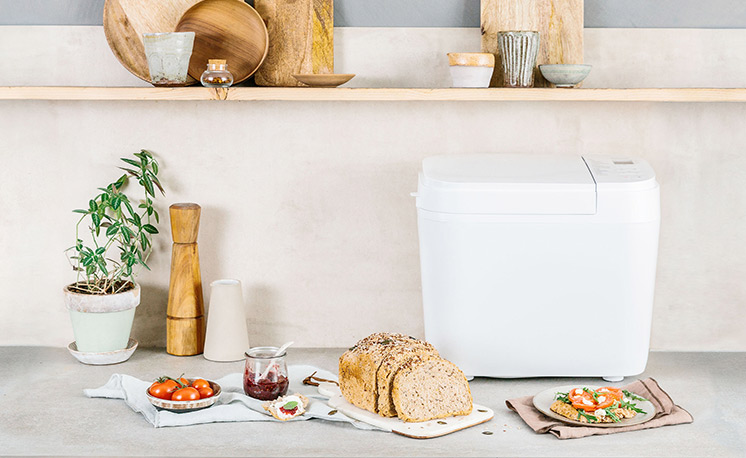 SD-B2510
The SD-B2510 Breadmaker makes your life easier – delivering the best results every day with fresh savoury, sweet and gluten-free breads. Enjoy easy baking with a range of programmes or bread mixes. Freshly baked breads have never tasted better.
Quality you can taste
With the B2510 Breadmaker from Panasonic, you have a kitchen helper that is based on over 34 years of experience and excellence ‒ designed by the creators of the breadmaker. Dual temperature sensors along with a full range of perfectly tuned features ensure you get the bread you crave ‒ always in the best quality.
Up to 21 programmes for easy baking
With up to 21 automatic programmes for you to choose from, you can bake many kinds of bread. Whole wheat, rye, sourdough and brioche, or even cake, jam and pizza dough ‒ the only limit is your foodie imagination.
Four gluten-free options
The B2510 Breadmaker is ideal for people who suffer from gluten intolerance or simply want to eat less gluten. Programmes for gluten-free bread, cake, pizza dough and pasta allow you to leave out allergens without compromising taste.