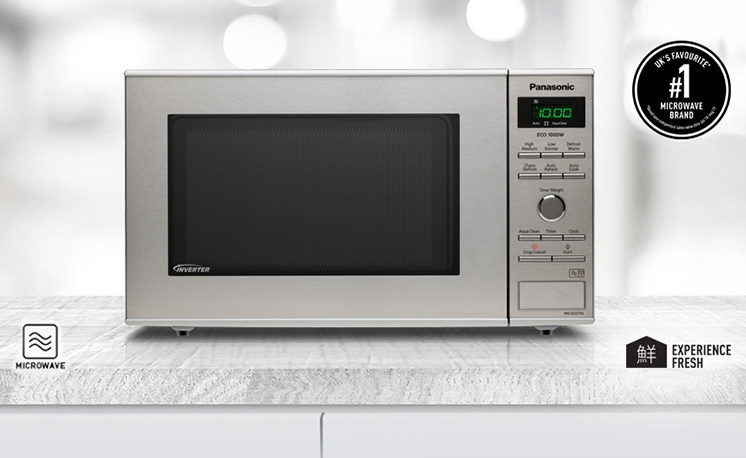 NN-SD27
View recipes with this productGet support
Panasonic NN-SD27HSBPQ Inverter Microwave Oven is designed to cook and reheat food to perfection. Featuring 23L cooking capacity, 1000W Inverter power, Stainless Steel finish, 10 Auto 'One Touch' cooking programs, and more.
Innovative Aqua Clean Program
If you want to get rid of unpleasant smell from your microwave, select the Aqua Clean function. Add 1 tbsp lemon juice to 200ml tap water in a container* and place it in the microwave and press the Aqua Clean button. The water will boil and the steam produced will deodorize and clean the interior without needing to use cleaning products.
*Please use a microwavable container large enough to avoid the water boiling over during the cleaning process.
The New Way of Cooking.
Discover the joy of fresh and healthy cooking with Panasonic Microwave Inverter Technology. Thanks to its precise power control, dishes are evenly cooked and are ready in no time.