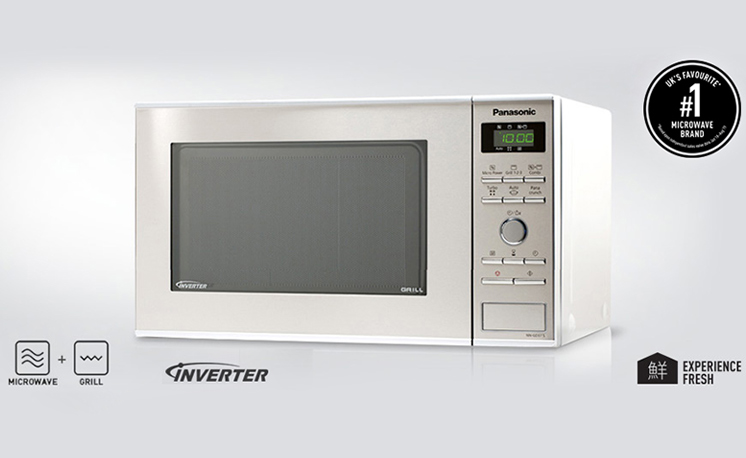 NN-GD37
View recipes with this productGet support
Panasonic NN-GD37HSBPQ fits easily into any kitchen and has all the benefits of a high powered microwave with an added grill function. Featuring 23L large cooking capacity, 1000W Inverter power and Grill for crispy results.
From the Grill
Panasonic NN-GD37HSBPQ has all the benefits of a solo microwave but it also features an integrated grill for greater versatility . The 1000W Quartz Grill quickly browns and cooks all traditionally grilled food such as bacon, vegetables and toast.
The New Way of Cooking.
Discover the joy of fresh and healthy cooking with Panasonic Microwave Inverter Technology. Thanks to its precise power control, dishes are evenly cooked and are ready in no time.