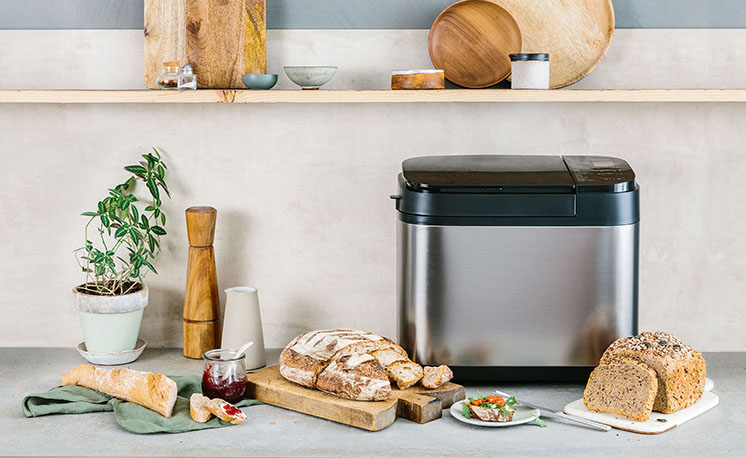 SD-YR2550
Let the foodie in you shine with the SD-YR2550 Breadmaker. It is the hassle-free choice for being creative with breads, cakes and more. Artisan shapes you create yourself, gluten-free options, tangy pizza dough and more … all yours for enjoying.
Quality you can taste
With the YR2550 Breadmaker from Panasonic, you have a kitchen helper that is based on over 34 years of experience and excellence. Dual temperature sensors along with a full range of perfectly tuned features ensure you get the bread you crave ‒ always in the best quality.
31 programmes for easy baking
With up to 31 automatic programmes for you to choose from, you can bake nearly every kind of bread. Whole wheat, rye, sourdough and brioche, or even cake, jam and pizza dough, also with manual settings ‒ the only limit is your foodie imagination.
Creativity with manual settings
Made for sweet or savoury breads and cakes, the manual settings help you be creative without the hassle of kneading or mixing by hand. Create different Artisan-like bread shapes or set the kneading and rising times needed for your own recipe creations. Then enjoy the delicious results.