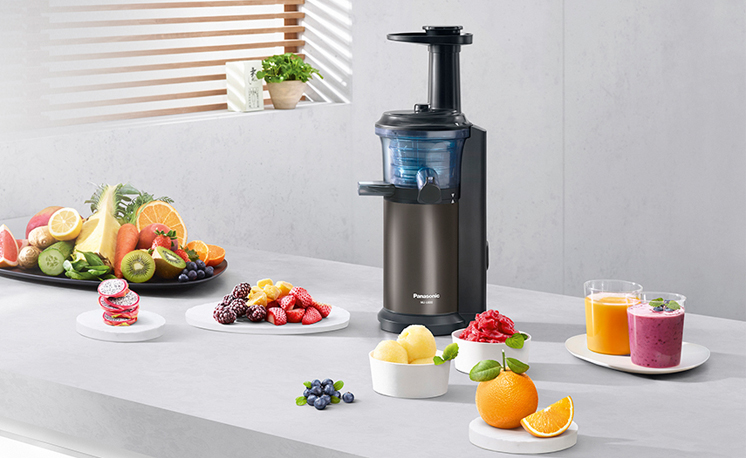 MJ-L600
The Panasonic slow-speed juicer MJ-L600 has been boosted with the addition of a smoothie accessory and a dark silver design. The MJ-L600 is a joy to use – compact, quiet and easy to handle and clean. The 'smoothie cone' attachment enables you to effortlessly create juices, sauces, dressings and frozen blends.
Squeezing while preserving nutrition
Stainless steel screw rotates by pressing and crushing to extract maximum juice and retains vitamins, nutrients and anti-oxidants vital for health and well-being
Great tasting juices without the separation
Ingredients are pressed and crushed for increased yield and minimum waste. Retains more vitamin C and other nutrients than a standard high speed juicer.
Unlimited Healthy Creativity
The special 'smoothie cone' attachment of the MJ-L600 slow juicer has larger holes than the juice cone, enabling you to prepare creamy smoothies, as well as cold sauces and cold soups.