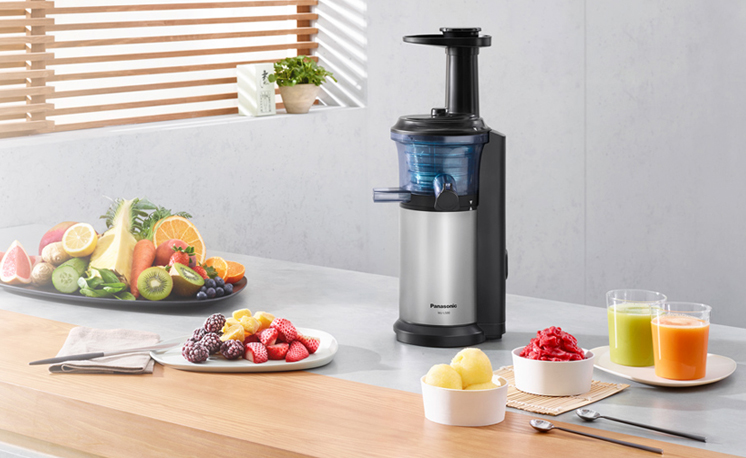 MJ-L500
The new Panasonic slow-speed juicer is a joy to use – compact, quiet and easy to handle and to clean. Reward yourself and your family with healthy juices and frozen desserts.
Squeezing while preserving nutrition
Stainless steel screw rotates by pressing and crushing to extract maximum juice and retains vitamins, nutrients and anti-oxidants vital for health and well-being
Great tasting juices without the separation
Ingredients are pressed and crushed for increased yield and minimum waste. Retains more vitamin C and other nutrients than a standard high speed juicer.
3 stages to produce tasty desserts
You can juice frozen fruits using the innovative frozen attachment to create delicious sorbets and frozen yoghurts.