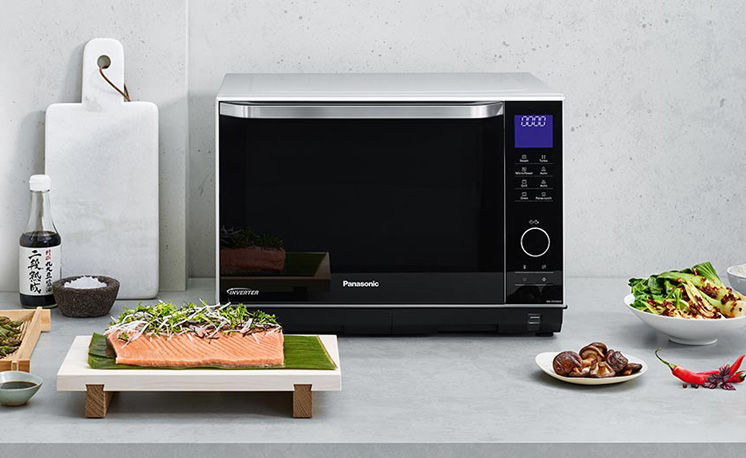 NN-DS596
Experience fresh gourmet meals with minimal effort, thanks to the Panasonic Steam Combination Oven. The oven
boasts Turbo Steam, a healthy way to cook food while preserving vitamins, and Panacrunch which evenly cooks food to perfection, making it perfect for low-fat grilling. Cooking fresh and healthy food has never been so simple.
Fresh Food Steamed Fast
The Panasonic NN-DS596B injects steam directly into the top of the oven from its highly efficient boiler. By cooking with steam food retains more nutrients and natural flavours for a quicker, healthier and more delicious meal.
Quicker, Healthier and Tastier
Intelligent combination cooking offers faster great results. Combine microwave, grill, oven and steam to suit your cooking needs.
Auto Cooking
Auto Cooking is the easiest way to get your cooking started. Simply select Auto from the menu, set the weight of the food and press start. That's all it takes, as the NN-DS596 automatically adjusts the power level and cooking time to suit.
To view or rotate the model drag the image with your mouse and to zoom in and out, scroll up and down.
To view or rotate the model drag the image with your finger. Zoom with your fingers by moving two fingers closer together or apart.
Close