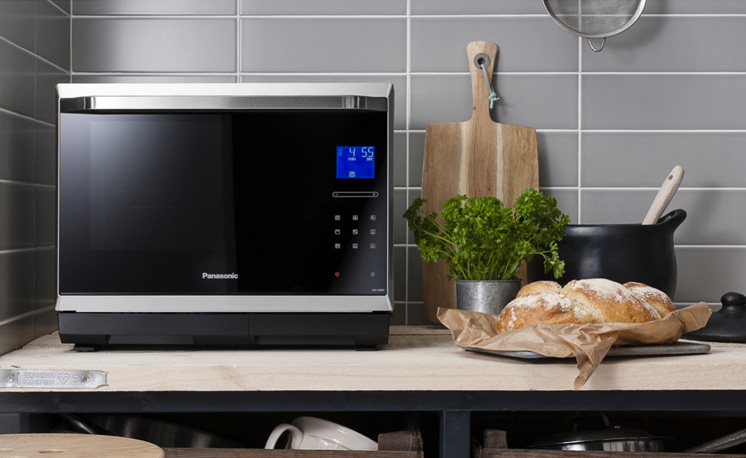 NN-CS894
The new Panasonic Steam Combi is a revolution for your kitchen, combining the power to steam, grill, bake and microwave your food simply. By retaining the vitamins in your food it also keeps your dishes healthier and tastier. And being quick to use leaves you more time to show off your new found culinary talents.
Steam Up Your Cooking
Expand your culinary skills simply and healthily with steam. The powerful steam technology from Panasonic makes it easy to prepare delicious and healthy dishes with a minimum of fuss. Its Combi cooking function allows you to combine cooking techniques simultaneously for perfect results all the while keeping your food as delicious and as nutritious as possible.
Steam It, Grill It, Bake It, Love It
No matter what you decide to cook, you can do it inside the new Panasonic Steam Combi. With the ability to steam, grill and bake, as well as microwave, it is the most versatile item in your kitchen. Embrace your inner chef the quick and easy way.
Healthy Cooking Made Easy
It isn't just the steam that helps you to cook healthy food quickly:built-in sensor technology means that cooking becomes practically automatic with no need to set power levels, food weight or cooking time. Also, just to make life even easier, the top and back surfaces inside are self-cleaning while the remaining surfaces are coated in an easy-to-clean fluoric coating.