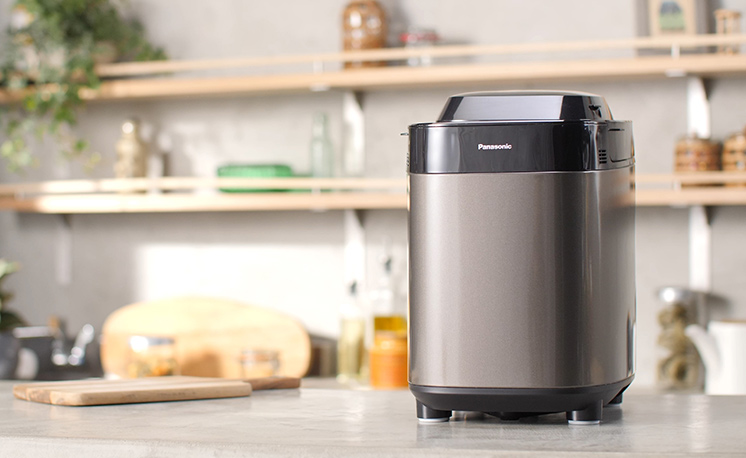 SD-ZX2522
Introducing the SD-ZX2522 breadmaker that houses four new menu options. In addition to the popular gluten-free bread recipe, the user is now able to enjoy very tasty gluten-free options for cakes and pasta, as well as wholegrain bread. This is all in a beautiful, black stainless steel design with advanced flat 'glass touch' controls.
100% Gluten free!
The gluten-free programmes allow you to prepare gluten-free bread, pasta and cake dough. Giving you the convenience of having freshly prepared bread that is tailored specifically to your taste and needs.
Touch Panel
Experience how easy it is to set the right programme using the sleek, stylish glass touch control panel.
20 Bake Programmes
The SD-ZX2522 comes equipped with four new programmes for your enjoyment: Multigrain Bread (rapid), Gluten-free Basic Bread and Gluten-free Cake. You can also choose from three levels of loaf size and crust colour to bake exactly the kind of bread you like. Plus, you will save time: make home-made Pizza dough in only 45 min or gluten-free bread in 2 hours; the Whole Wheat Rapid programme takes 3 hours.