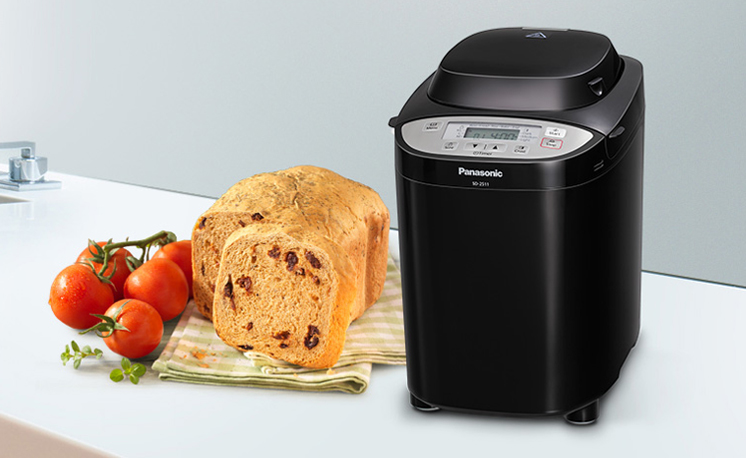 SD-2511
Panasonic introduces the new SD-2511 breadmaker now featuring Rustic Sourdough, Artisan and Scone modes meaning you can make even more delectable treats in your breadmaker. Featuring a Fruit Nut dispenser you can guarantee the best freshly baked bread daily.
Temperature Sensor
Panasonic's bread baking programs adjust each process according to the ambient temperature. Total baking time of each program stays the same regardless of the temperature conditions.
Automatic Ingredients Dispenser
Raisin Nut Dispenser dispenses chopped dried fruits, raisins, nuts and cereals etc. It ensures even distribution of added ingredients through the loaf.
17 types of bread programs
Three new recipes – Rustic Artisan Bread, Rustic Sourdough, and Rustic Soda Bread – have been added for your enjoyment. You can also choose from three levels of loaf size and crust color to bake exactly the kind of bread you like.