The summer of 2020 promises to be one like no other. Your holiday plans may have changed or been cancelled, but you can still enjoy the sunshine, summer fun – and refreshing ice cream, sorbets, drinks and more. Home-made ice cream, with healthy ingredients you choose yourself, enjoyed on the balcony or in the garden … it's the best way to make the most out of an exceptional situation. And it's easy with the Panasonic Slow Juicer featuring the special attachment for frozen delights.
Healthy and invigorating ice-cream variants
Smooth ice cream, tangy sorbets, frozen yoghurts or dairy-free nicecream – whatever refreshing variant you prefer, making it at home with your own ingredients turns standard ice cream into a special treat. You know what goes into your ice cream, and you know that everyone will love it.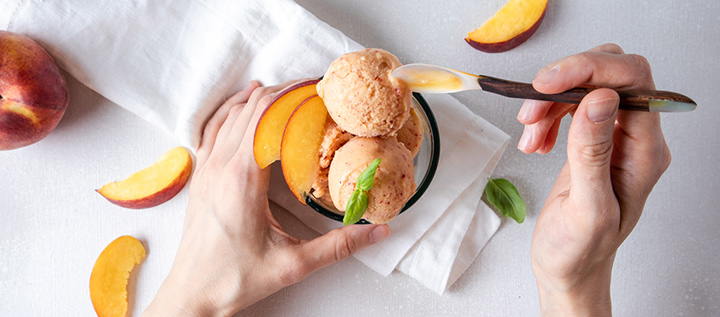 The nice thing above all about making your own home-made ice cream: you can experiment, be creative and use your favourite fresh products. Especially with fruity sorbets like the Peach Sorbet, made with almond milk. Or the classic deep-red Berry Sorbet.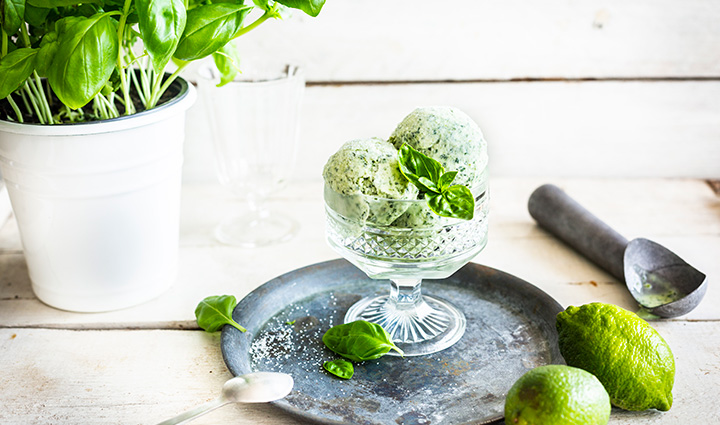 If you enjoy the creamy texture of dairy-based ice cream, try the Gin Basil Frozen Yogurt recipe – naturally for adults only due to its use of gin.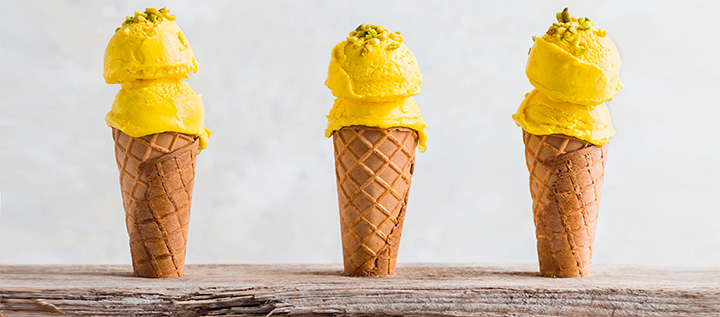 For the feel of dairy without the diary, there's the vegan Coconut Mango Saffron Ice Cream recipe. The bright yellow creates a beautiful contrast with the deep-red Berry Sorbet.


Another vegan variant is the special Vegan Nicecream. It gains its sweetness and texture from bananas, making it sugar-free, and can be made with the Panasonic Food Processor or Slow Juicer.
More recipe inspiration: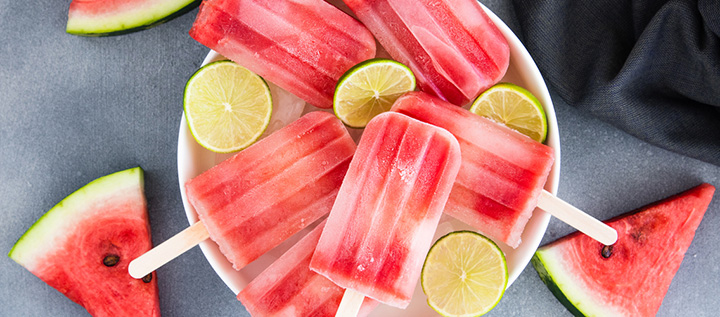 How the Slow Juicer works with the frozen attachment
In no time at all, you can quickly whip together refreshing, healthy frozen treats. It is also a great activity to enjoy with the kids, as Panasonic Slow Juicers are especially safe to use.

Here's how the Slow Juicer works in three simple steps:
1. Insert the attachment for frozen ingredients into the Slow Juicer, followed by the auger. Then close off with the juicer's cover.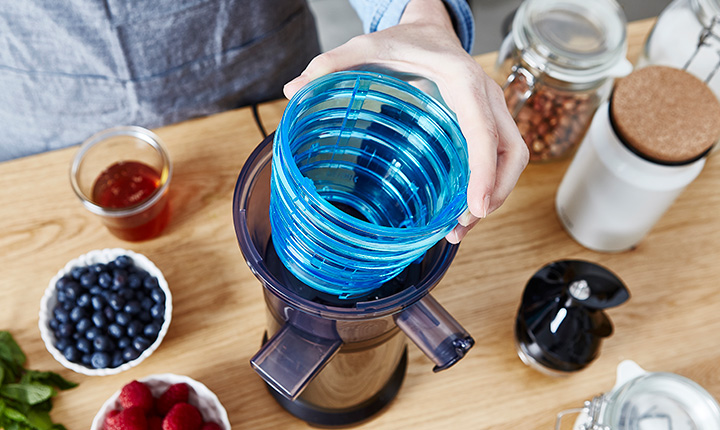 2. Add the frozen or slightly frozen ingredients through the cover's feeding tube while the juicer is on.
3. Instantly enjoy your healthy, home-made frozen desserts on a warm summer day – either together as a family or as a treat to yourself.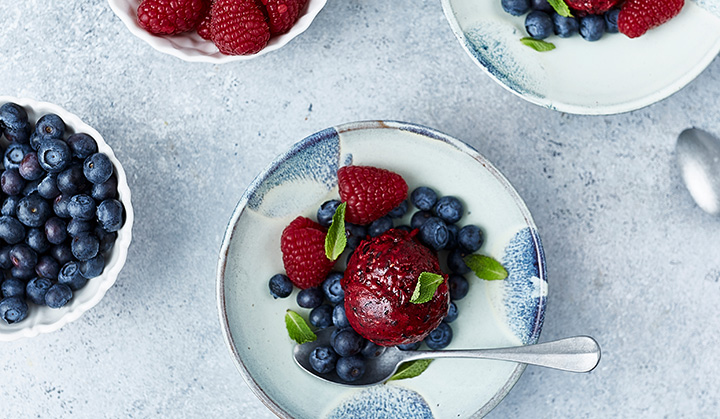 If you have a bit more time or would like to make a special summer dessert, opt for the Frozen Yogurt Raspberries Nutcrumble recipe. Watch this short video to see how it's made:
Refreshing drinks and cocktails
Summer also means cold, refreshing drinks – and the Slow Juicer fits the bill perfectly. Take, for instance, non-alcoholic drinks which are great for the whole family: Non-alcoholic Pineapple Passion Cocktail, which also features summery basil and passion fruit.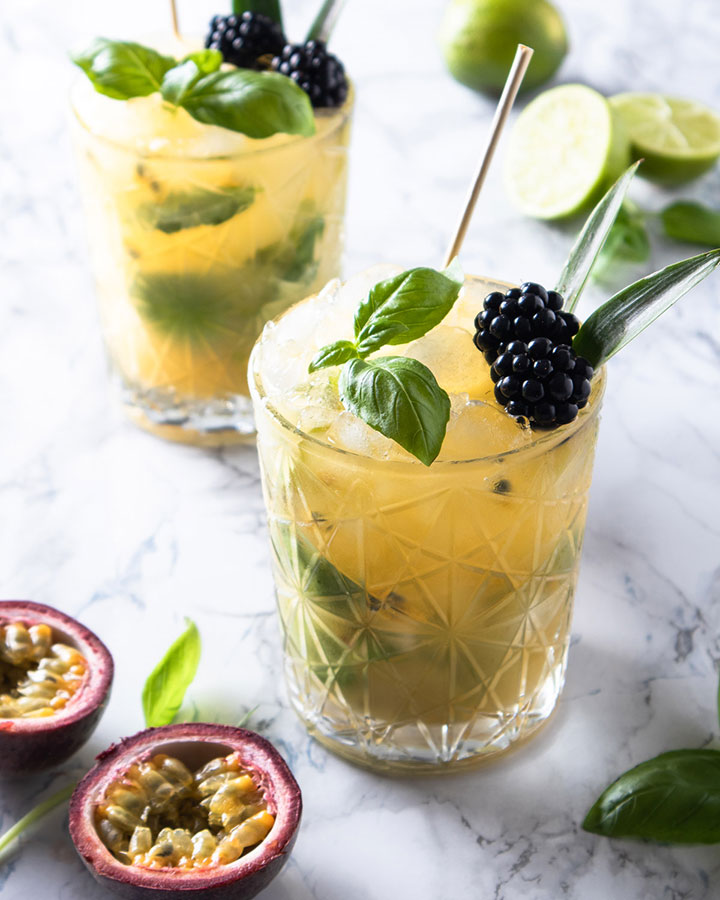 Are you a fan of sangria? Here's a delicious fruity Non-alcoholic Sangria recipe for you.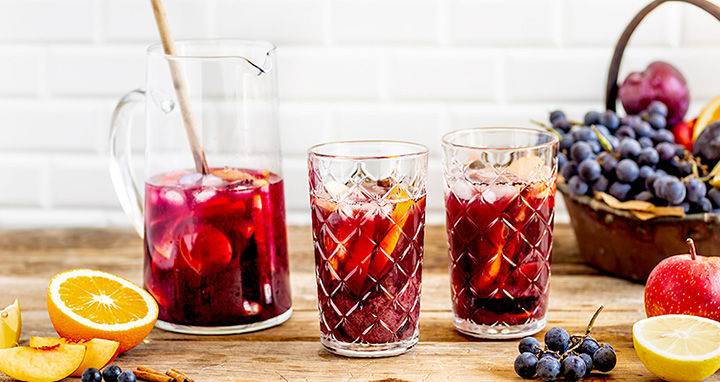 A wonderful sundowner after an eventful summer day is the Strawberry Gin Fizz with Lime cocktail. The Gin Basil Frozen Yogurt dessert above also does the trick.
Discover a whole range of healthy and delicious juice recipes, like the Pretty Flamingo Pomegranate Grapefruit Juice recipe, here.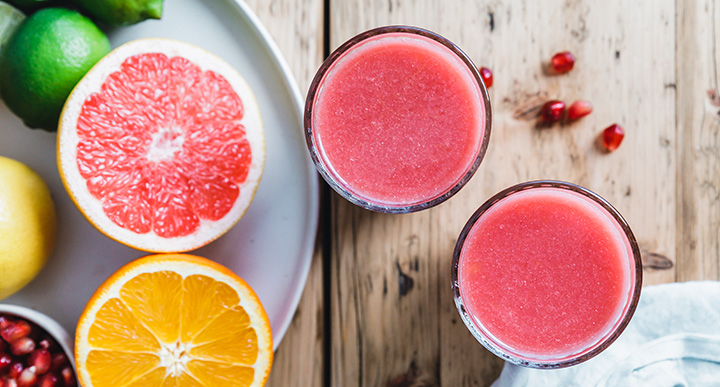 Want to find out more about our range of Panasonic Slow Juicers – click here.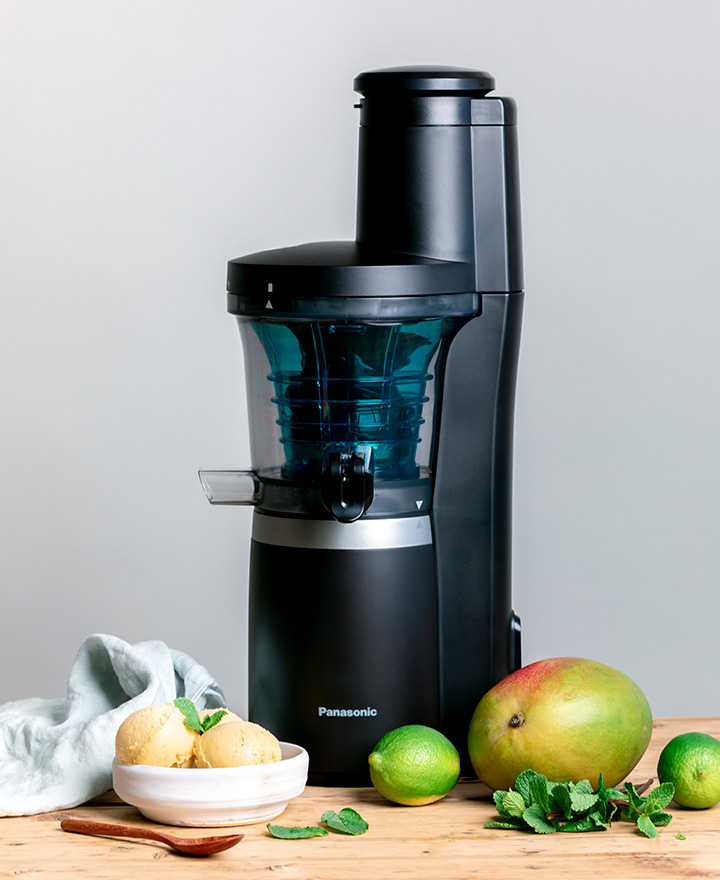 Enjoy your summer!