It's cold outside, colleagues, friends and family are getting the sniffles, and grey skies are lowering your spirits. Well, it's time to change that! A delicious home-made juice with the Panasonic Slow Juicer is just right for turning boring winter days into a booster for your health.
Two main health benefits of freshly prepared juice
Particularly in winter, your body can become dehydrated from the cold. Freshly prepared juice made with fruits or vegetables delivers a large quantity of fluids. These support cell reproduction and the overall health of your body. The juice also keeps your energy levels up and your metabolism working – giving you a real boost of "sunshine" with every sip.
Another great effect of freshly prepared juice is its ability to help prevent cell damage caused by oxidants, or free radicals. It is a natural antioxidant, bringing stability back to unstable molecules that naturally occur in your body. Juice made from darker fruits or vegetables contain more antioxidants – and offer the best protection against the elements.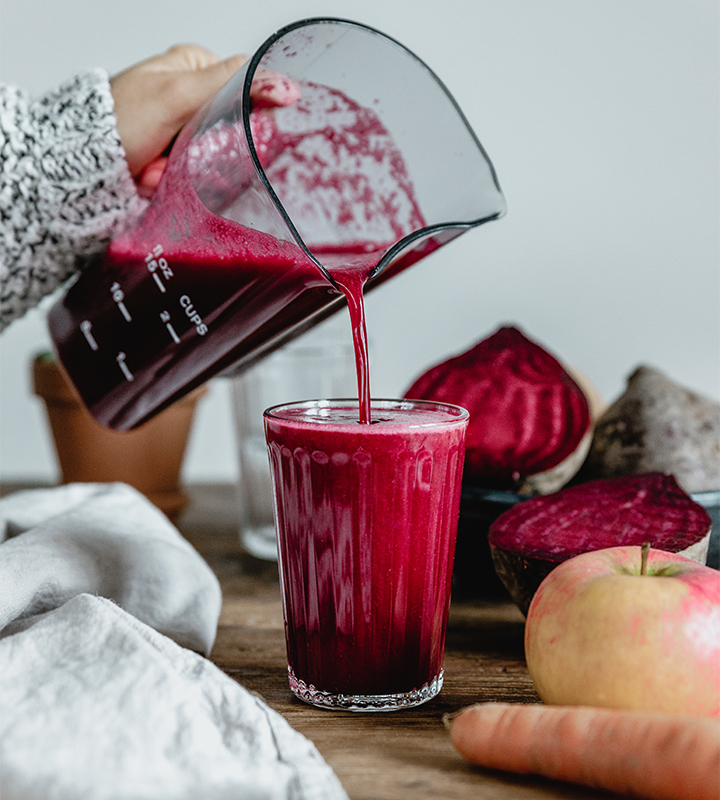 Juice Recipe Ideas
Get your body well-prepared for the winter, and your soul in good spirits, with Healthy Immune Boosting Shots in red, green or yellow.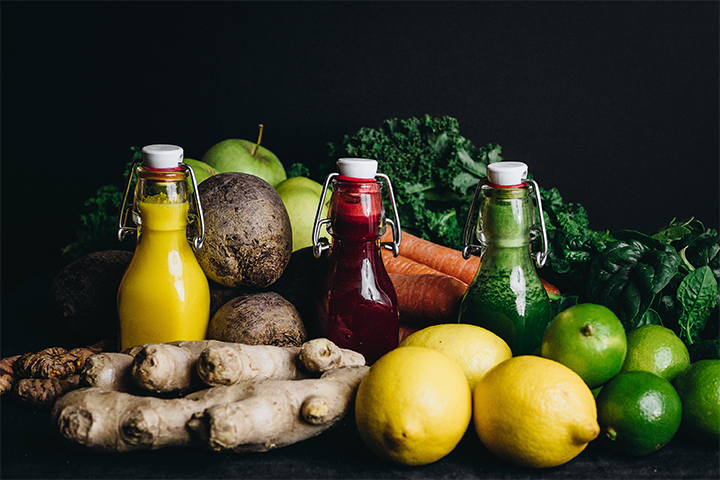 Vibrant Honeydew, Orange & Carrot Juice is sure to brighten up any grey winter day – and your health.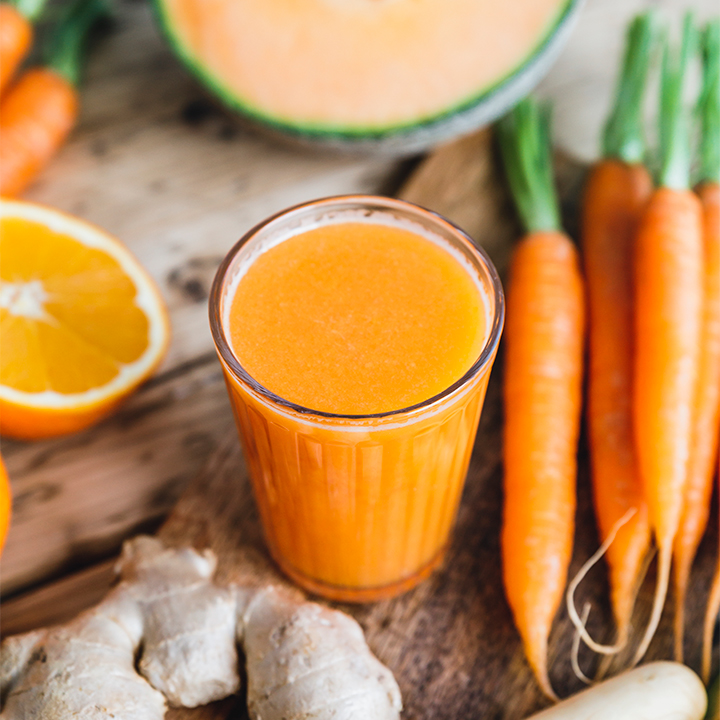 Green is friendly on the eyes – and good for your health when you try out this Green Kiwi Juice recipe.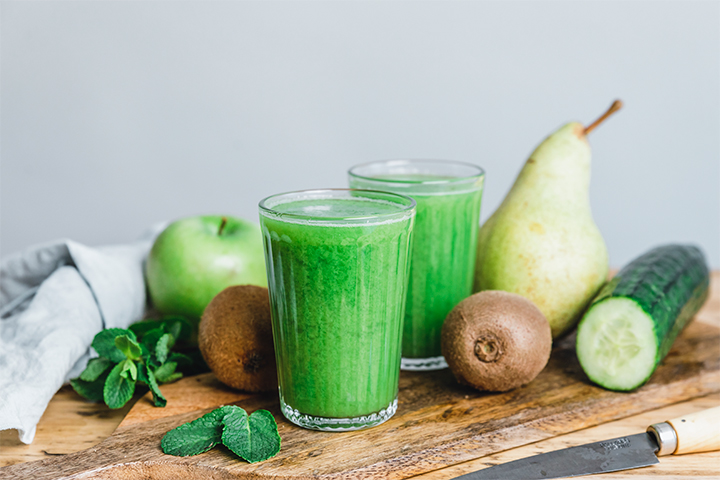 For healthy juice beyond the colours of the rainbow, check out Pretty Flamingo Pomegranate & Grapefruit Juice.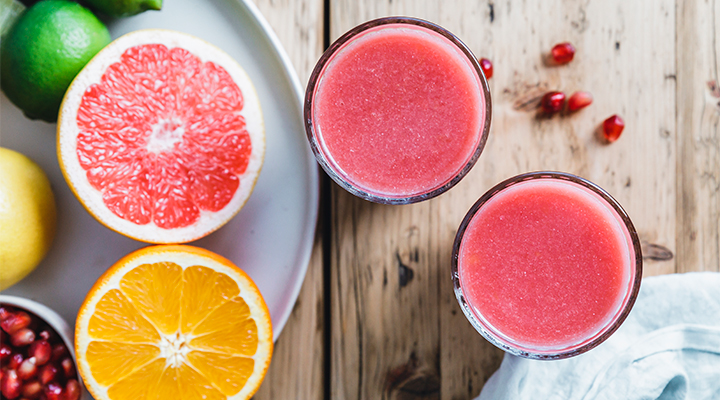 Good reasons for a Panasonic Slow Juicer
Slow juicing preserves nutrients and enzymes. Because the pressing process by the slow rotation does not produce any friction heat, the nutritional content and quality of the fruits and vegetables are maintained. It also preserves the natural flavour of these much better. With a Panasonic Slow Juicer, you can even press hard ginger root for an extra vitamin kick. As inspiration, check out this recipe for a Healthy Immune Boosting Shot.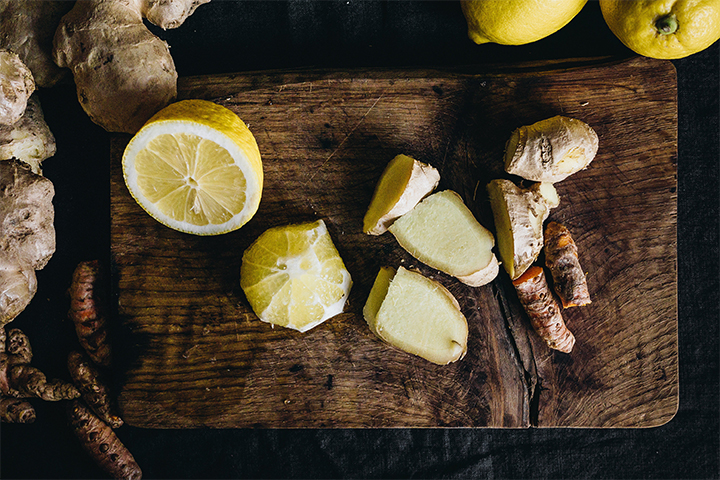 The Panasonic Slow Juicer models feature a stainless steel screw, which rotates slowly to gently extract all the healthy goodness – like with the Honeydew, Orange & Carrot Juice recipe. Standard juicers use blades and create friction by quickly rotating; this leads to a loss of vitamins and the juice separates. But not with a Panasonic Slow Juicer. Vitamins, nutrients and antioxidants essential to your health and well-being never go loss.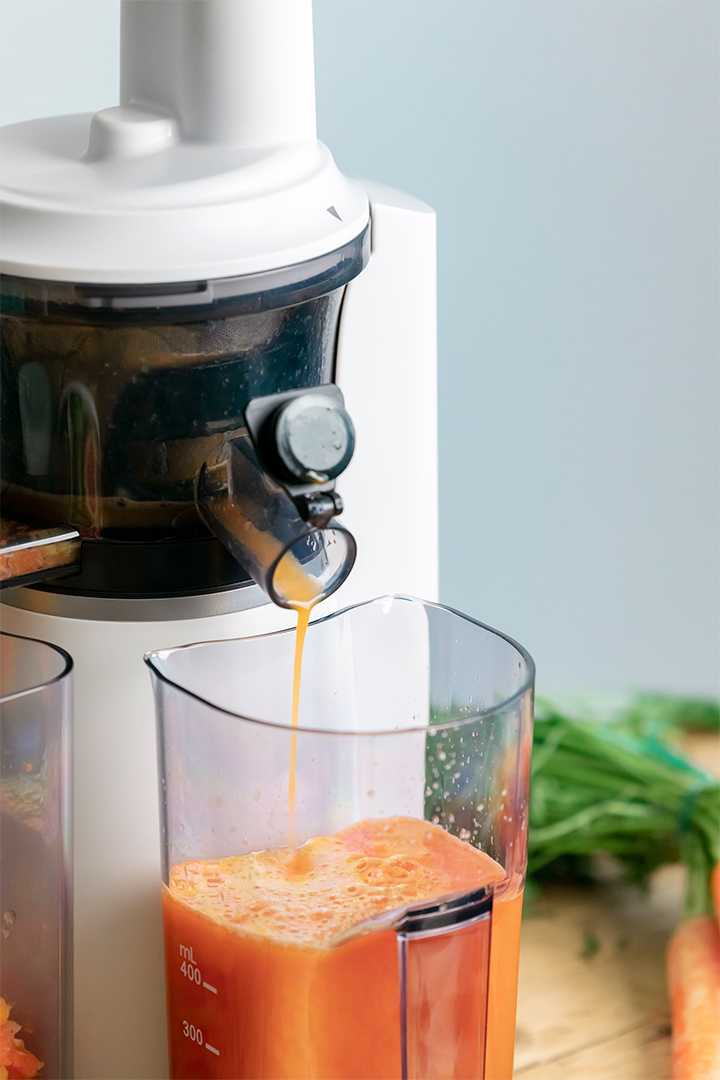 The MJ-L700 Slow Juicer
The special feature of this Panasonic Slow Juicer is that you can juice whole fruits and vegetables at one go without having to cut them up first – saving you lots of time and enabling you to enjoy your juice faster. Featuring a slim, sleek design in matte black, this Slow Juicer is also highly durable and stable.
The MJ-L501 Slow Juicer
This compact Slow Juicer is easy to use and clean. It is available in white or black and is the perfect complement to the Croustina, which gives you delicious and healthy home-made bread. A convenient attachment is included with the Slow Juicer that allows you to easily create healthy frozen desserts too.