A Special Christmas for Special Gluten-Free Needs
Why is Christmas our favourite time of the year? Could it be the lights and decorations? The gift-giving and spending time with loved ones? Or maybe the Christmas feast with everyone gathered around the table? Gingerbread biscuits, cinnamon and spice, sweet breads and cakes make the holiday season special and unique.
For people with celiac gluten sensitivity, intolerance or allergies, Christmas can be just as exciting and enjoyable. Free-from delights don't have to be bland – they can be flavourful, fluffy and moist. And simple to make, especially with the Panasonic Croustina Breadmaker.
Sweet pleasures with Croustina
Whether you are affected by celiac yourself, have a gluten-sensitive person in your family or are organising a Christmas feast with guests who have food allergies, finding the right dishes to serve can be a challenge. Especially desserts or sweets in between have to be specially chosen and prepared.
With the Croustina Breadmaker and inspiring recipes, you have a host of ideas for easy gluten-free baking. All you need to do is choose which of the many delicious cakes and breads you want to make:
The aroma of spices and nuts conjures up images of Christmas in particular. Gluten-Free Christmas Nut Bread is the ultimate festive cake variant for celiac sufferers. The combination of various flours, with maple syrup, mixed nuts and Christmas spices like aniseed, gives it an especially delightful sweet-and-savoury taste.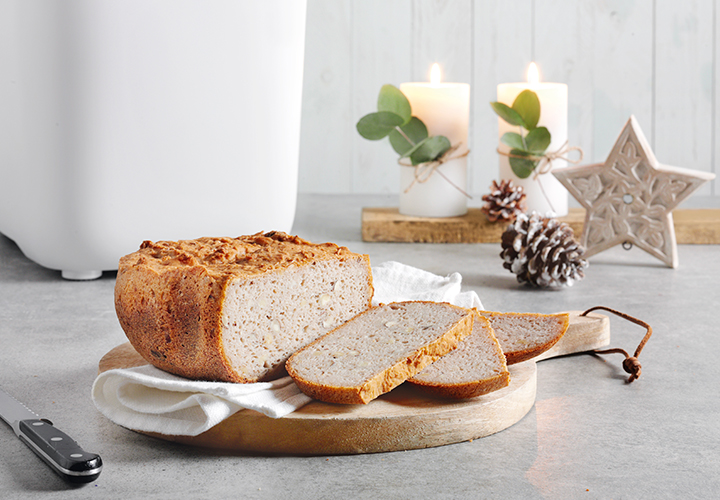 Another delicious bread recipe for Christmas is our Gluten-free Spice Bread.
It is made with dried fruits and gingerbread spice. Also easily baked with Croustina.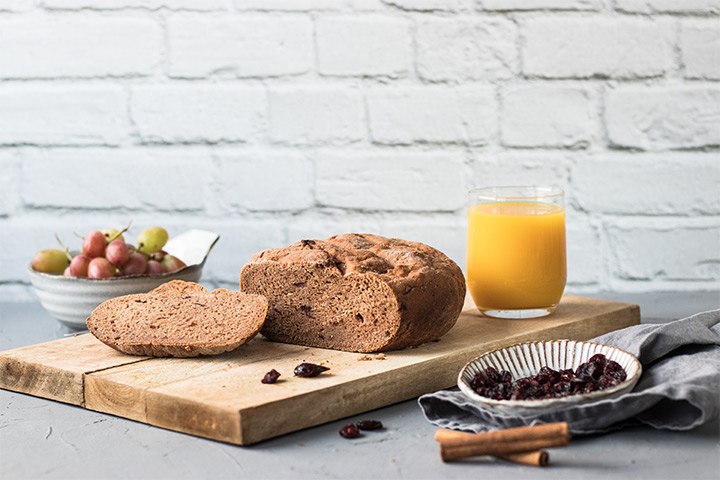 Everyone loves Christmas cookies, but you might think it's difficult to make gluten-free ones.
Don't worry, we have the perfect Gluten-free Christmas Cookies for you – the Linzer cookies – typical in Austria, made with almonds and jam. Croustina is again your kitchen companion and helping you with kneading the dough and the home-made jam that you need for your cookies.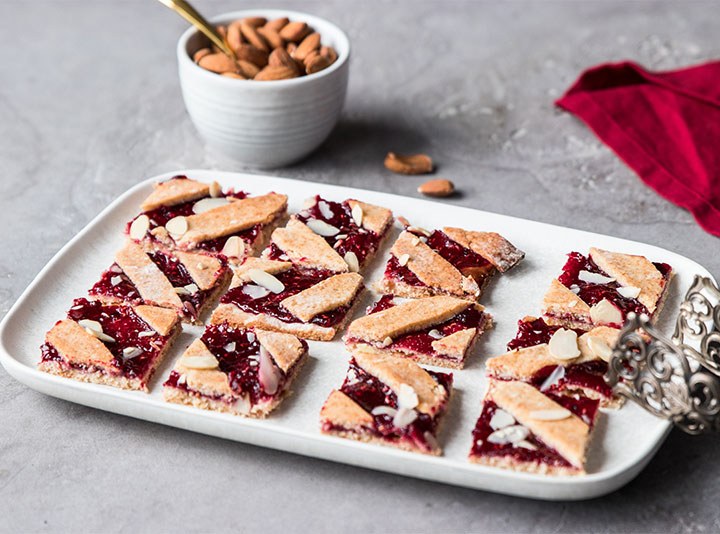 A winner at every festive occasion is the Gluten-Free Chocolate Cake. It is so easy, you might want to make two, as everyone will want a piece.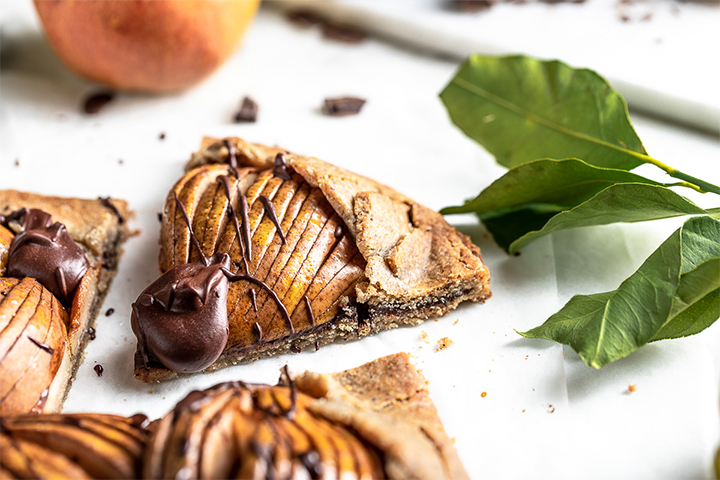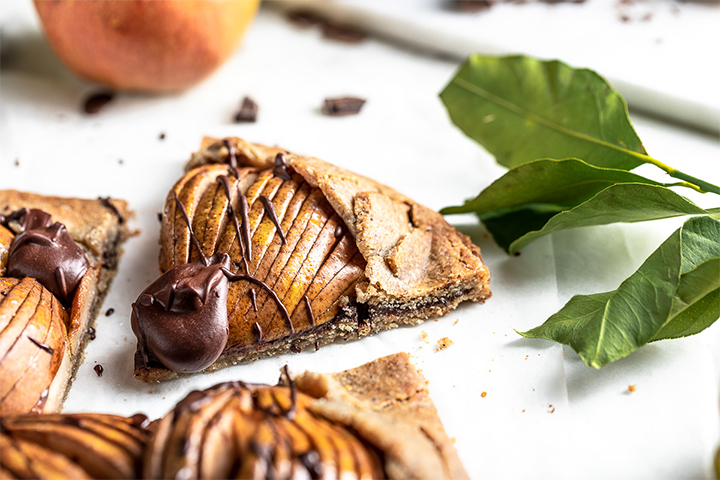 Also ideal for vegan guests is the Pear and Chocolate Galette. It not only looks great with its rustic appearance, it also has a perfectly harmonised sweet and chocolatey-bitter flavour. The dough can be prepared in advance to save time. Tip: It can then be made together with your loved ones – to create special Christmas memories.
If you are invited to someone's home or want to bring a sweet something to the office to share with colleagues, the Banana Bread with Pumpkin is perfect. Also made with orange, cinnamon and ginger, no one will be able to resist. Or try the new version of a classic: Gluten-Free Millionaire's Shortbread. It can be made quickly in the Microwave.
Discover more gluten-free cooking ideas here.
Show the gluten-sensitive person in your life – or your favourite foodie – that you care about them.
The Croustina Breadmaker is the perfect gift. Stylish, with a design that blends into any kitchen interior, it makes all kinds of bread, cakes, dough and even jams.