Experience Fresh – Inspired by healthy Japanese cooking – made for the world
Panasonic invites you to Experience Fresh. This concept of healthy cooking and living is based on traditional Japanese food, Washoku. Where fresh, flavourful and wholesome ingredients combine with skilful preparation and serving styles to satisfy all your senses. In fact, Washoku is so distinctive it has been designated an Intangible Cultural Heritage of Humanity by UNESCO.
Known worldwide for its simplicity, health and taste, Washoku is at the heart of every Panasonic Experience Fresh product for the kitchen. These enable you to use local ingredients to create dishes that get the most out of the food's nutrients and structures, with the latest innovative cooking techniques and tools.
The beauty of Experience Fresh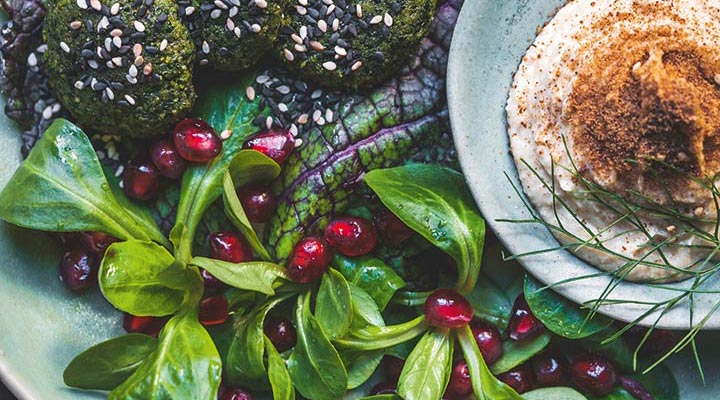 Drawing on Washoku, Experience Fresh empowers you to live a healthier, more enjoyable lifestyle. Locally sourced ingredients, nutritionally balanced meals, a carefully considered presentation and the enjoyment of preparing delicious food to share together … Experience Fresh is all this and much more.
It unites our origins and technology to mirror your desire for healthy fresh food experiences, as well as authentic design details in your home. It transforms your kitchen into a social hub, strengthening family and community ties. This is also reflected in our kanji logo. "Fresh" is written in Japanese kanji characters, placed within a clean-shaped "house" and paired with the words "EXPERIENCE FRESH" – capturing the full enjoyment of owning a Panasonic kitchen product.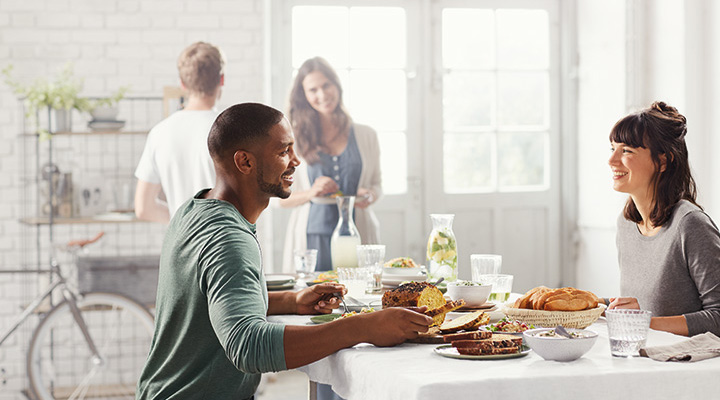 Delicious cooking inspired by Japan – made with Panasonic products
Panasonic's Experience Fresh range takes its inspiration from traditional Japanese cooking techniques. It combines modern technology and trends to create products that deliver healthy, fresh food experiences – for every kind of cuisine.
Two techniques are especially important for healthy living and delicious cooking: temperature and steam. Both of these are featured with most Panasonic products:
1. Temperature – The traditional Japanese Washoku way of cooking focuses on the careful control of heat to create different flavours and textures. This is mirrored in accurate temperature control with Panasonic kitchen products:
Microwave Inverter Technology maintains the optimal power level at all time for evenly heating every kind of food, also the most sensitive.
Breadmaker temperature sensors detect external temperature changes to adjust the baking process and provide delicious, high-quality results.
Slow Juicer cold-press technology retains vitamins, nutrients and anti-oxidants which are vital for health and well-being.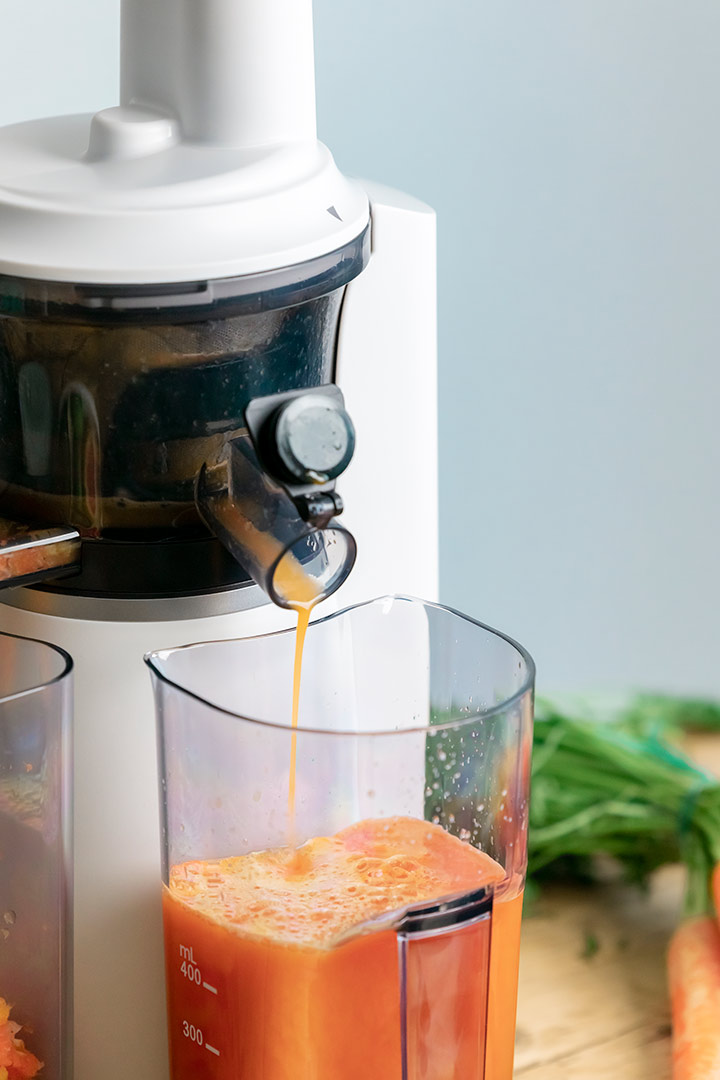 2. Steam – Along with grilling and baking, steaming is also popular in Washoku. It adds a "lightness" to dishes and is known to be one of the healthiest cooking techniques:
Steam Combination Microwave Ovens use Turbo Steam for fast and healthy cooking, helping to preserve nutrients of delicate and heat-sensitive food.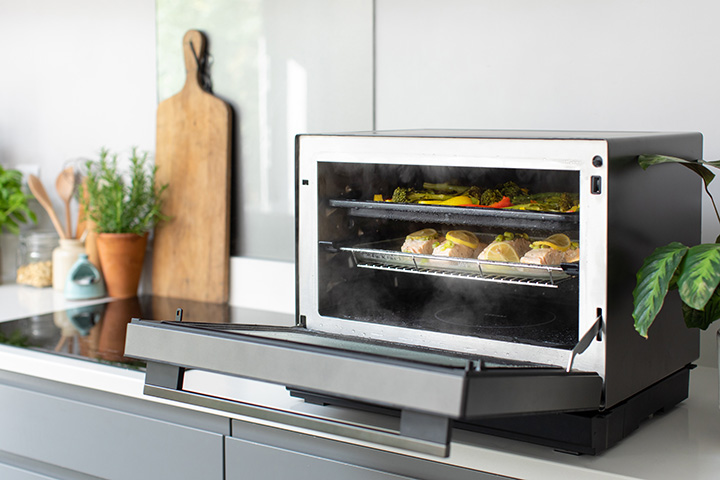 Healthy lifestyle with every meal
Panasonic's unique Japanese technology enables healthy cooking to the last detail. Ingredients are handled with respect and nutrients are optimised as if plucked straight from nature. Backed by our Japanese heritage, we are able to provide products that help to ensure nutritious and perfect results – for an overall healthy lifestyle.
By combining healthy, fresh foods with a harmonious product design and precision Japanese technology, we are able to give you products which seamlessly fit into your modern home and healthy lifestyle. You are empowered to make delicious meals from scratch with minimal effort and ultimate precision, resulting in healthy dishes that can be served and enjoyed by you and your entire family.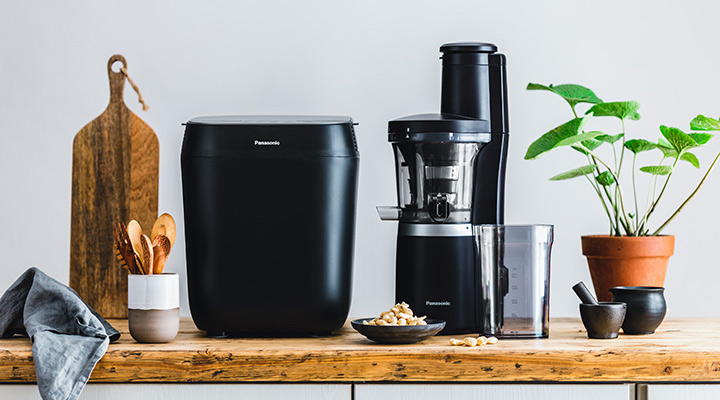 The Experience Fresh way of enjoyment
In our modern, fast-paced world, Experience Fresh reminds us to slow down and savour the preparation of healthy and delicious meals for ourselves and for others. Saving us precious time, it also nourishes our culinary creativity, assisted by innovative Japanese technology in Panasonic kitchen products. You are able to enjoy traditional food values, and connect with fresh, tasty food as a source of well-being for your body and mind.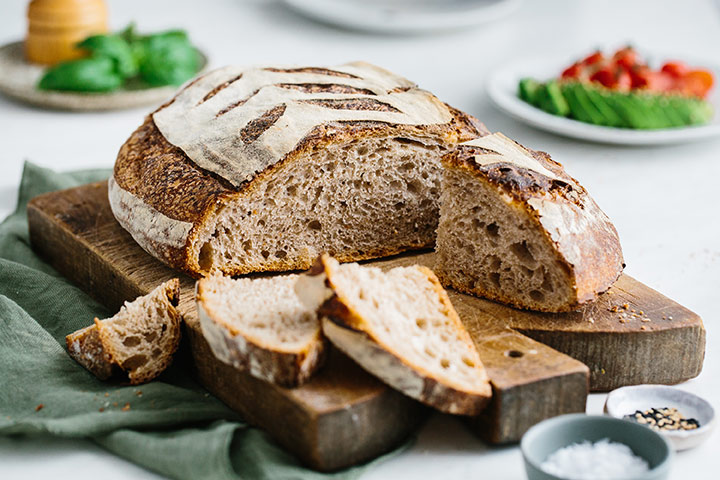 A history of ground-breaking kitchen products
Ever since Panasonic was founded in 1918, we have been manufacturing kitchen appliances that set the standard in easy home cooking and baking. The first multi-function cooking device in 1932, the first microwave oven in 1966, the first automatic home bakery in 1987 … and today there's Experience Fresh.
But we won't rest on our laurels. We'll continue to give you innovative products that make your life easier, healthier and simply more enjoyable. Until then, take pleasure in cooking and baking with modern Panasonic products and a diverse range of Experience Fresh recipes.