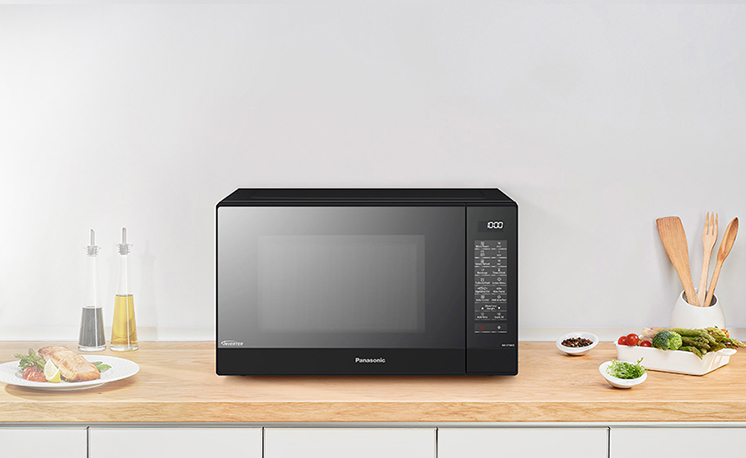 NN-GT46
Spacious 31L Microwave Oven with a 1100W Quartz Grill for family-size cooking.
Family-size Cooking
The NN-GT46K has a big capacity of 31L with a spacious 34cm glass turntable. This gives you more flexiblity to use larger dishes and plates to cook for the whole family.
Healthy Eating from the Start
Even picky eaters enjoy healthy delights thanks to the convenient Junior Menu. Three automatic programmes – Vegetable Puree, Fruit Puree, Porridge – make it is easy to conjure up delicious meals for little ones.
Genius Sensor for Perfect Cooking and Reheating Results
The Genius Sensor ensures excellent results with every meal. An advanced sensor measures the steam levels inside the microwave and automatically sets the best time. You can therefore cook a variety of dishes simply with selecting the preferred Sensor Auto Program such as fresh fish and press start. There is no need to select the power, time or weight.
A Microwave That Grills For Added Versatility
The 1100W Quartz Grill quickly browns and cooks all traditionally grilled food such as pizza, quiche and vegetables. Several grill auto menus help to achieve perfect crispy results every time.
To view or rotate the model drag the image with your mouse and to zoom in and out, scroll up and down.
To view or rotate the model drag the image with your finger. Zoom with your fingers by moving two fingers closer together or apart.
Close