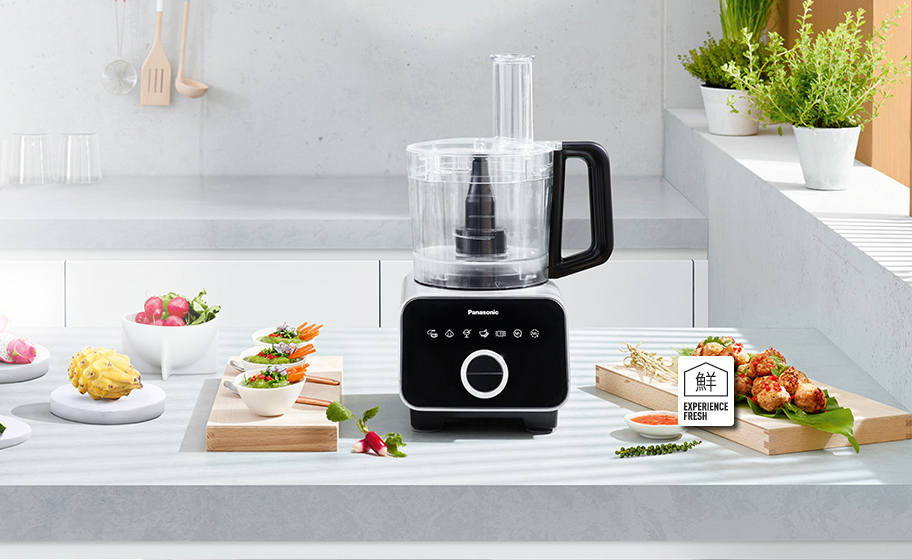 MK-F800
Introducing the Precision Gourmet Processor, the latest in all-in-one convenience.Japanese glass touch programme interface technology offers easy and elegant operation when preparing food in a variety of ways,ensuring your fresh ingredients become spectacular meals, every time.
A Creative Touch
5 pre-programmed functions are easily accessed through a single touch of the Glass Touch Auto menu, making it simple to create today's culinary masterpieces.
Versatility At Your Fingertips
Chop vegetables, mince meats, drain salad, turn nuts and pulses into paste and even handle frozen ingredients at the touch of a button. Accessed via the Glass Touch Auto menu, these five common techniques will speed up your cooking processes with no effort at all.
Safe, Secure and Simple
The BPA-free Eastman Tritan™ Copolyester bowl and bowl lid guarantees safety and security for you, your family and your food. It is also dishwasher safe for quick and easy cleaning.