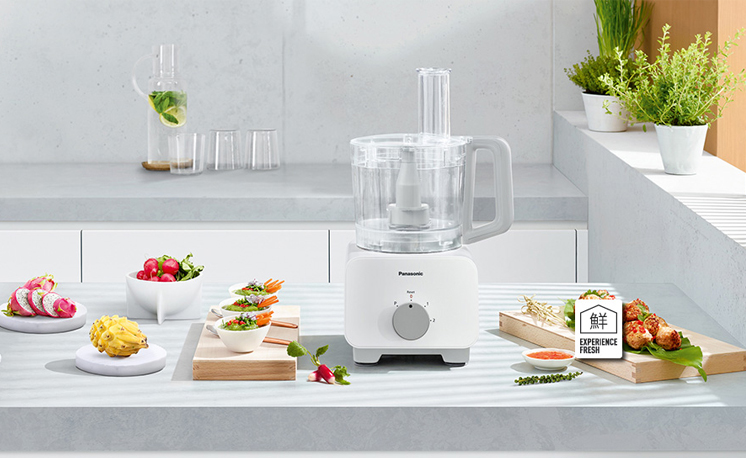 MK-F500
Introducing the Precision Gourmet Processor, the latest in all-in-one convenience. The processor ensures the perfect cutting process for chopping and dicing fresh food in all sorts of ways. What's more, making smooth pastes and delicious frozen desserts is effortless, so fresh ingredients become sensational meals every time.
Precision, Any Way You Slice It
Boasting precision-engineered stainless steel blades, fresh ingredients are quickly and efficiently prepared to any texture and consistency you desire. With accessories such as the knife blade, julienne blade, slicing blades as well as fine and coarse shredding blades, food preparation has never been so simple.
Safe, Secure and Simple
The BPA-free Eastman Tritan™ Copolyester bowl and bowl lid guarantees safety and security for you, your family and your food. They are also dishwasher safe for quick and easy cleaning.
13 Versatile Accessories, 33 Functions
Create all the dishes you desire with 13 versatile accessories and 33 functions. By boasting everything from thin slicing blades and French fry blades to a dry mill and a salad drainer, there are now countless ways to effortlessly prepare the perfect meal.