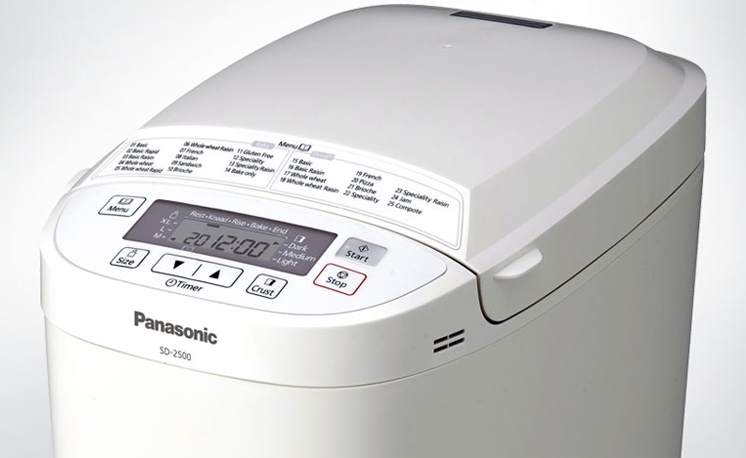 SD-2500
The SD-2500WXC breadmaker from Panasonic can create a wide variety of different breads, jams, cakes and compotes. The new modern white finish and angled control panel offers simplicity of design and ease of operation.
Speciality Mode
The Speciality Mode enables you to use various grains and flours like Spelt flour which cannot be made easily on their own. Spelt is a variety of grain or cereal that is closely related to wheat. There are multiple benefits of eating Spelt as it is packed with nutrients, vitamins, minerals, and essential organic compounds.
100% Gluten free!
The 100% Gluten Free bread program allows you to bake gluten free loaves, using a wide range of gluten free bread mixes and flours. Giving you the convenience of having freshly baked bread that is tailored specifically to your taste and needs.
Chocolate Brioche
Chocolate Brioche is a very rich but amazingly light type of bread. With chocolate chips for that extra treat this chocolate brioche is not only perfect for breakfast, but lovely toasted with a nice cup of tea.